[Private - View Ads Click here ]
Thank you for looking at our cuckold profile, my wife is a BIG (bbw cuckold) girl so if big girls aren't you thing dont contact us. She enjoys group, bareback sex & anal sex with either guys or guy and I like to watch maybe join in althought watching is my preference. We also visit our local swingers club and don't mind meeting up their if you prefer. Drop us a line and lets chat
Southampton/ Hampshire
[Private - View Ads Click here ]
horny hotwife looking for group bukkake sex and cuckold contacts. My wife is sex mad and I can't keep up with her so we are looking for horny guys to fuck her. She also loves Anal sex which for me is a big turn off so drop us a line
Poole / Dorset
submit your cuckold stories
love anal sex? want to watch a free anal sex porn sample?? then look no further than this free anal dvd sample movie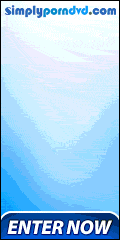 ---
My wife is 30 years old but i kid you not looks about 21. Im a very lucky guy she is a stunner, Gorgeous face, nice unblemished milky skin, very petit, pert little breasts a perfect tight round bottom and to top it all a smooth shaved pussy that she looks after and shaves daily so not an ounce of stubble.
My wife is also a posh spoken person having gone to a private all girl school. We have and always have had a good sex life. My wife loves anal sex and I have always said I just wont do that to her. I no this is most guys dreams but whilst i have enjoyed anal with previous girlfriends I will never do that to my wife I just don't think its right. Anyway one evening after a few glasses of wine we started talking about previous relationships we had both had and she was telling me of a previous boyfriend she had and how good he was at anal sex.
To cut a long story short the topic of her having anal sex with me cropped up. We discussed things and I made my point that I wouldn't feel comfortable about doing that to her, so she came straight out and asked if she could do it with someone else. She ensured me it would just be sex and after a good two hour discussion I agreed. Because for the last 4 years we have been together and she hadn't had another guy she asked me if I would bring a guy home from the pub one night for her to have anal with. We wrote the names of potential fuck buddies that we new.
To my surprise she picked one of my closest mates as her first conquest and I reluctantly agreed. I wasn't reluctant cause he was a mate but because i new this guy I had grown up with him and gone to school with him. He is very big built extremely strong and rather muscular with a dark hairy chest and legs. He was known through out the school and as a teenager as being the most hung in the school. I remember him in the changing rooms being enormous and he was known by all the girls as having a massive cock and he knew it and loved it. I explained this to my wife who's eyes lit up and a smile came to her face.
We agreed a night and I arranged to meet my mate at the pub for a few drinks. I sat with my mate at a table and told him of the discussions I had had with my wife the week before, that my wife wants anal sex and how I didn't feel comfortable doing that to my wife. I told him that my wife had asked if she could have anal sex with another guy not mentioning that my wife and I had agreed she could. I could see my mate getting excited and he calmly said "look mate if that's what she wants why don't you get some one you know to fuck her brains out" I of course said I'm not sure.
He immediately said " you know me your a good mate and I like Sara (my wife) why not get a bloke she knows rather than a stranger to do it, who you cant trust. Irl do her if you don't want to do it yourself" I've known this bloke for years and he and all my mates are jealous of me for my wife so he wasn't going to pass this opportunity up. We agreed finished our beers and headed for my house I've never known him to walk so fast away from a boozer.
When we got home my wife was naked in bed but still awake with the side lights on. My mate and I walked straight upstairs and into the room. Playing the role I told my wife that Richard (my mate) and I had had a talk about our discussions the other night and that he had come home to please her. She gave a small giggle bit her lip and said playfully ok. But I want you to watch. I wasn't expecting that and looked at Richard who without hesitation said looking directly at me "if that's what she wants Im fine with it mate". I agreed and sat in the chair directly next to the bed.
She put her book down and put her head on the pillow. By the time this had happened and I had looked up from my chair Richard had pulled the cover off the bed and threw it to the floor revealing my naked wife to his eyes for the first time. He wasn't wasting anytime. He stared at her wantonly and again my wife gave a little chuckle. I could see him eyeing her all over and she stretched her arms flat out above her head and slipped down the bed turned her head to me smiling and winked at me.
Not taking his eyes off my wife's naked body he took his shoes, socks and shirt off and my wife looked at me with great big excited eyes at what she saw before her. He undone his trousers and pulled his trousers and boxers off together and stood in front of her naked, hairy and fully erect. He was huge there's no other word for it. My wife gasped and said ohhh myyy god chuckling and smiling constantly.
Contiuned - Friend fingers my wife
Other cuckold Stories